Quality, educational programming for toddlers can be hard to find. Here's a look at our favorite mom-approved shows currently available on Netflix.
Made the decision to cut cable? Don't worry.
Netflix is home to some excellent content for toddlers. In fact, many of your child's favorites from cable TV can be found at a click of a button. Best of all, the shows are available to stream at any time and with zero commercials. The following kids TV shows are age-appropriate and in popular demand.
Super Why is a breakthrough preschool series designed to help children ages 3-6 learn key reading skills, including rhyming, alphabet, spelling, and reading. The educational show features a team of super heroes that guide viewers through interactive story adventures.
In each episode, the Super Readers face a preschool-related problem and promote books as a problem-solving resource.
LeapFrog proves learning can be fun. Netflix offers several LeapFrog educational videos, including LeapFrog: Phonics Farm. In this episode Scott and his friends travel to a magic farm where they discover a collection of letter animals. The friends must learn phonics and the alphabet while making new friends along the way.
An oldie but goodie, The Magic School Bus is a notable kids show based on the book series of the same name. The show follows Ms. Frizzle and her class as they set off on adventurous field trips. Throughout the show, the bus transforms into a spaceship, airplane, submarine, and other modes of transportation to help the class learn new and interesting things.
The show that originally aired on Playhouse Disney can now be found on Netflix. Little Einsteins is full of culture and adventure. The Einsteins Leo, Quincy, Annie, and June bring their viewers along as they go on missions with their ever-transforming rocket ship. Each episode features new songs, paintings, and storylines that teach children about celebrated pieces of classic music and art.
In Justin Time, Justin and his imaginary pals Squidgy and Olive travel around the world learning valuable lessons about nature and other cultures. The show encourages children to use their imagination and to open their minds to new people, places, and things.
Produced by The Jim Henson Company, Sid the Science Kid encourages children to think the way that scientists do while building their natural curiosity about the world. The show features Sid, a kid who aspires to become a stand-up comedian.
In each episode, the youngster asks his plush animals a question, such as "Do you really need to brush your teeth every day?" The rest of the episode explores the answer to the question.
Based on the award-winning educational apps and videos, Ask the StoryBots features characters Beep, Bing, Boop, Bang, and Bo who go on adventures to answer some common questions asked by kids. The show is targeted for children ages 3-8 and offers the perfect balance of education and entertainment.
Created by The Jim Henson Company, Word Party is a cute, fun preschool series that centers on four animal babies – Franny, Bailey, Kip, and Lulu. In each episode, the animal babies learn new words and skills through play and daily activities.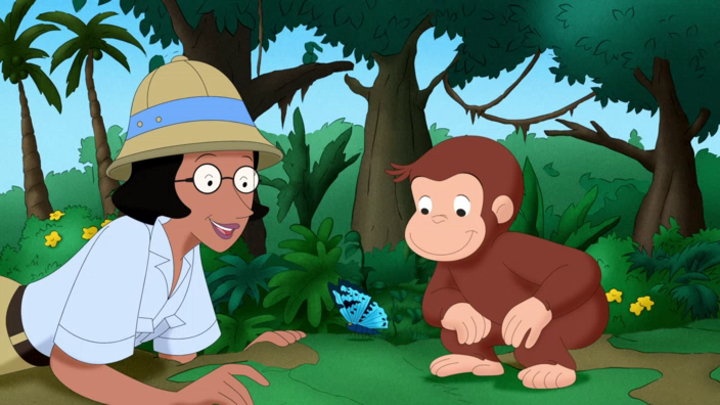 Curious George has been making children smile for years. The sweet African monkey and his friend "The Man in the Yellow Hat" focus on several themes including learning, playful curiosity, and forgiveness. The episodes follow George who usually runs into trouble, but luckily his friend is always there to get him out of it.
If it's produced by Cirque du Soleil Media, you can assume it's going to be good. Luna Petunia is a colorful, animated show that focuses on a fun-loving girl, Luna Petunia. With the help of her magic toy chest, she enters the land of Amazia where an abundance of friendships, adventures, and learning opportunities await her.
Pocoyo is an animated Spanish preschool TV shows that centers on the curious toddler, Pocoyo. He doesn't talk much but has plenty of fun with Elly the pink elephant, Pato the yellow duck, Loula the Dog, and other animal characters. The show offers positive messages about interpersonal relationships and its brief format encourages time limits for the toddler age group.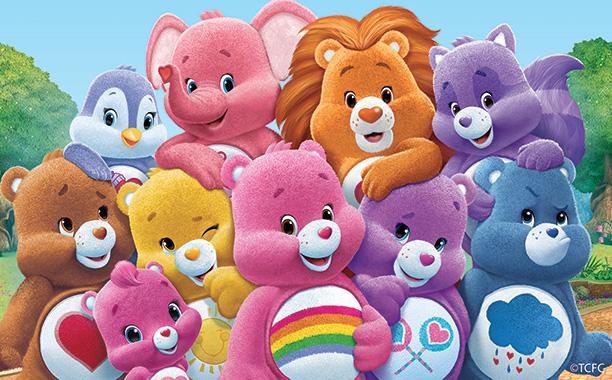 If your child is a Care Bear fan, then try Care Bears & Cousins. The adorable Netflix show is set in Care-a-Lot, just like the Bears' other TV shows and films. The new generation of Care Bears pays homage to the original but with new storylines, characters, and fun adventures.
The Irish children's TV series which originally aired on Nick Jr. has now come to Netflix. Puffin Rock introduces young children to basic concepts of science as they relate to the birds' island explorations. In addition to being educational, the show displays many positive qualities of character relationships including caring friends and loving families.
Clifford the Big Red Dog centers on the larger-than-life red dog that lives with his owner and friend Emily Elizabeth on Bridwell Island. The show, which is based on the popular children's book series, is designed to teach kids important life lessons about acceptance, resolving differences, and being a part of a community.
Inspired by the imaginative melodies of The Beatles, Beat Bugs revolves around the adventures of child-like bugs that live in an overgrown backyard. Each episode features songs made famous by The Beatles, making the show a hit among both children and their parents. The five friendly bugs also learn lessons about the world from the safety of their own backyard.
In search of age-appropriate shows that will delight your toddler? Look no further. These fun, educational, and adventure-filled series will make you feel good about your child's screen time.