Most health providers advise against the use of lotions during the newborn stage. If your baby has flaky or peeling skin, safer alternatives can be used to combat dryness.
Did you know newborns shed their outer layer of skin within the first few weeks of birth? It's true.
Your baby enters this world covered in blood, amniotic fluid, and a thick, waxy covering known as vernix caseosa. Once the vernix is cleaned off after birth, the skin shedding process begins. Peeling is a normal process and not an indication that your baby's skin is dry and needs lotion.
"Many babies shed a layer of skin after birth, which usually does not require treatment. Post-term babies, delivered after their due date, are most likely to have dry, peeling skin," says Harvard pediatrician Victoria Mcevoy. "If your baby continues to have dry skin, I recommend an unscented cream like Eucerin, Aquaphor, Lubriderm, or Moisturelle."
Newborn baby skin is delicate. Avoid the use of harsh or highly-scented lotions to avoid irritating an immature immune system. Dye-free, fragrance-free baby skin care products are best to avoid allergic reactions and the absorption of unnecessary chemicals into the skin.
What the Experts Say
"A newborn's skin is very sensitive. Therefore, it is best not to apply too many chemicals to the skin during the first few weeks, or a rash may develop."

– Dr. Sandy's Top to Bottom Guide to Your Newborn, Sandy L. Chung

"The use of lotions, baby oil, and powders is not encouraged because oils and lotions can lead to skin irritation and can cause rashes. Powders should not be used because they can be inhaled, causing respiratory distress. If the parents want to use oils and lotions, have them apply a small amount onto their hand first, away from the newborn; this warms the lotion. Then the parents should apply the lotion or oil sparingly."

– Maternity and Pediatric Nursing, Susan Scott Ricci, Terri Kyle

"After bathing, you can apply a baby lotion if needed. While your baby is very young, use an unscented lotion and don't put lotion on the baby's head."

– Congratulations, You're Gonna Be a Dad, Pual Pettit

"Most newborns don't need lotion after a bath. In fact, greasy lotions or ointments may make a rash more likely by blocking your baby's tiny sweat glands."

– The "Official" Baby Owner's Manual, Debra Spurrier Morrision

"Creams, lotions, ointments, or powders are not recommended. If the skin seems excessively dry during the first 2 to 3 weeks after birth, an unscented, non-alcohol-based lotion may be used; checking with the pediatric health center provider for suggestions on skin care products is best."

– Maternal Child Nursing Care in Canada, Shannon E. Perry
Your Baby's Dry Skin
During the newborn stage, most babies do not need lotion for their skin. It's important to allow the natural shedding of the skin without interference. It's not uncommon for some newborns to develop small splits or dry patches on the skin, especially in areas such as the hands and ankles. Hydrate these spots with a small amount of Vaseline, olive oil, or A-D ointment.
If you want to use lotion, choose a product free of dyes and perfumes. When bathing your baby, avoid drying soaps that can contribute to flaking or peeling. Too many baths can also dry out your newborn's skin. There's no need to give your newborn a daily bath, according to Mayo Clinic. Three times a week is usually enough until your baby becomes more mobile. Spot clean as necessary.
The 5 Best Lotions for Baby
For babies with chronically dry skin, these top-rated lotions may help:
1. Aveeno Baby Daily Moisture Lotion

Aveeno offers the perfect blend of soothing ingredients that won't clog pores or dry out skin. The fragrance-free, hypoallergenic formula is gentle enough for daily use and contains natural colloidal oatmeal to naturally hydrate even the driest of skin. The formula absorbs quickly and moisturizes for a full 24 hours.
2. CeraVe Baby Moisturizing Lotion

Developed by pediatric dermatologists, CeraVe Baby Moisturizing Lotion is a healthy way to care for your little one's sensitive skin. Each bottle is formulated with three essential ceramides and is free of phthalates and parabens. Apply the lotion as needed to relief chapped, chafed, or cracked skin.
3. Pigeon Baby Milky Lotion

Baby Milky Lotion by Pigeon is exclusively designed to protect against skin irritation caused by dryness. The unique formula deeply nourishes and moisturizes skin, keeping it feeling soft all day. Many parents choose this brand as its hypoallergenic, pH balanced for baby's sensitive skin, and enriched with natural Sakura extract to help hydrate dry, rough skin.
4. Cetaphil Moisturizing Cream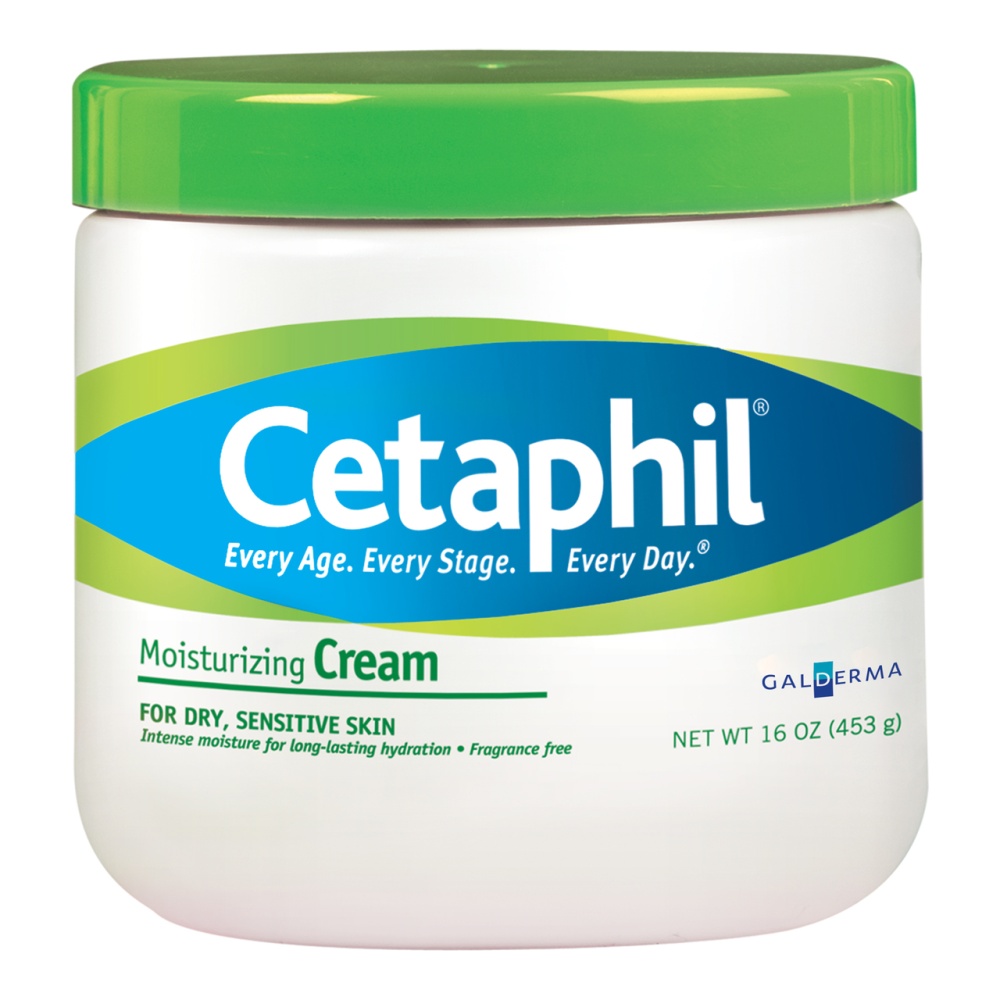 Cetaphil is a leader in skincare and the Moisturizing Cream fits the brand well. The formula contains extra-strength emollients and humectants to bind water to the skin, resulting in less moisture loss. Cetaphil is paraben, lanolin, and fragrance free, and has been proven to provide relief to chronically dry or sensitive skin.
5. Babytime! Soothing Cream by Episencial

It's tough to see dry, irritated skin on your newborn. The Babytime! Soothing Cream by Episencial is a natural scent-free skin cream containing calming caledula and raspberry butter to restore lost moisture. The popular formula can also be used to soothe your baby's eczema, cradle cap, dermatitis, diaper rash, or baby acne.
While most newborns can do without lotion, those with particularly dry skin may benefit from the occasional application of an unscented baby lotion. Use your best judgement to decide if your baby's skin needs extra moisture.